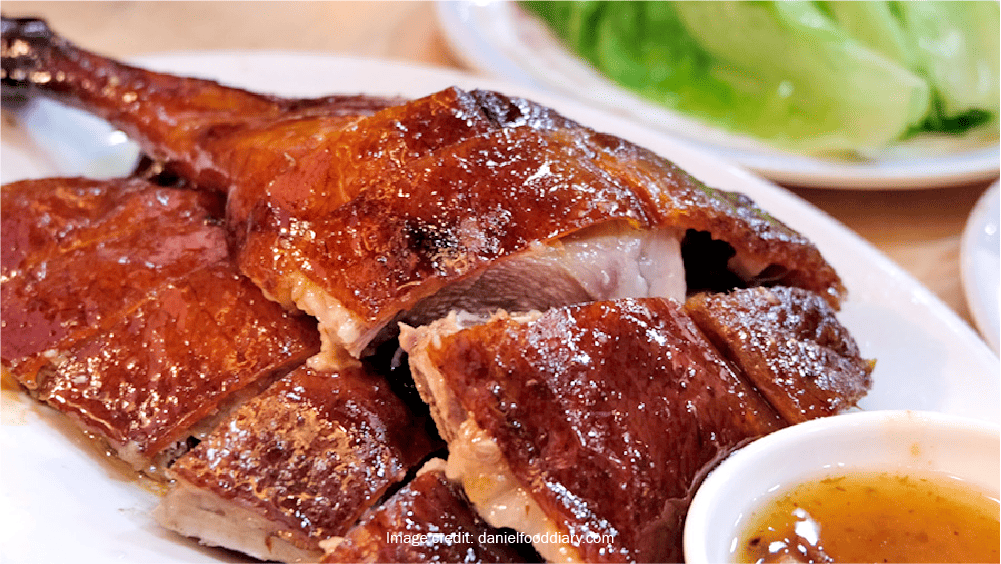 Travel and experience the top restaurants in Hong Kong! Hong Kong is a gastronomic city, and you can understand why when you're there – Michelin Guide even has a section dedicated especially to Hong Kong street food, which is also the first ever in the world! In this Hong Kong food guide, you'll discover 6 restaurants you don't want to miss while in the city, each offering a specialty dish unique to Hong Kong! One thing is for sure, leave your stomach enough space to try different food!

Yee Shun Milk Company
Yee Shun Dairy Company (or Yee Shun Milk Company) 港澳義順牛奶公司 is one of those classic dessert places perfect for breakfast or an after-meal companion in Hong Kong. They are known for their "Double-Skin" Steamed Milk Pudding 雙皮奶, made using specific milk with higher water content and a special technique of steaming, which results in smooth, silky runny milk pudding with a paper-thin layer of milk on top as it cools down. To get that milk, they have their own supply of milk from buffalo farms in China. Available in both hot and cold versions, the delicate dessert has a soft, cloudy texture and is sweetened lightly, with various ingredients such as red bean, lotus seed, ginger, and even coffee that you can add as toppings.

One Dim Sum
A humble, low-key one Michelin star dim sum place, One Dim Sum may just be the one you're looking for the best dim sum at an affordable price in Hong Kong! The brightly lit restaurant is very tourist-friendly, with an image of each of their menu, along with translations of the menu in many languages. It is best to come before they open or at odd hours to avoid crowds, but if you arrive and see a line, don't forget to get a queue number before lining up. As soon as you are seated, order through the given sheet and you will also be given some tea on-the-house, and 3 kinds of dipping sauces: soy sauce, vinegar, and chili sauce. Some of our recommendations are Steamed Vermicelli Roll with Deep Fried Flour Rolls, Steamed Shrimp & Veggie Dumplings, Glutinous Rice Steamed in Lotus Leaf and Fried Egg Sticks with Condensed Milk.

Hop Yik Tai
A trip to Hong Kong wouldn't be complete without a bite of fresh cheong fun! The one Michelin star eatery serves fresh, delicious cheong fun — or rice noodle roll — every day. In fact, it is said that they sell about 5,000 steamed rice rolls per day! The rice roll is incredibly smooth and pairs perfectly with the combination of sweet sauce, sesame sauce and soy sauce. Unlike most cheong fun which are served thinly and flat, their cheong fun is rolled slightly longer, similar to tteok, or Korean rice cakes. Available in small, medium and large, the small size is perfect for solo diners, with the latter being ideal for sharing. If you like it spicy, you can also add some chili served on the table. It is difficult to miss the shop, with a crowd lining up daily to mark your destination.

Yat Lok
Roast goose is one of Hong Kong's core dishes, and Yat Lok is one of the top contenders for being the city's best. The family business restaurant, awarded a Michelin star consecutively from 2015 – 2018 and also featured in Anthony Bourdain's Hongkong episode, was founded in 1957. The glistening, juicy roast geese are marinated with a family recipe with over 20 preparatory steps before being chargrilled to perfection. You can choose to order the goose whole, half or quarter, enjoyed over a choice of warm rice or mildly tasting lai fun noodles in clear broth with a hint of goose fat. The star of the show is their crispy, thin skin with a layer of fat hidden before the tender meat, which is nicely balanced by the sweet and sour plum sauce. The place is always packed to the brim, so it is best to visit without all the shopping bags!

Joy Hing Roasted Meat
Wondering where the best roasted pork in Hong Kong is? Joy Hing Roasted Meat 再興燒臘飯店 at Wan Chai is one that Travelodge Asia highly recommends! The siu mei or barbecue business has been around since the Qing Dynasty in the late 1800s as the first Cantonese char siu shop in Guangdong, China, before moving to Hong Kong in the 1900s. Until the flu scare, they retained their traditional cooking style wherein the meat was roasted in an old-fashioned oven without a thermometer. You can choose the meat you want, ranging from Roasted Goose, Roasted Pork, Roasted Duck, Steamed Chicken in soy sauce, or Char Siu (BBQ pork), with the latter being the crowd's favorite. To balance the richness of the thick cut of meat, you can also order some stir-fried vegetables to accompany your meal. Lines are long here, so do show up early if you can.

Kam Wah
If you are craving Pineapple Polo Buns, Kam Wah may be the best bet. Contrary to its name, a pineapple bun 菠蘿包 does not contain any pineapple, but rather because the outer layer resembles the skin texture of the fruit. As the restaurant do not speak fluent English, it is best to save a picture of the food you'd like to eat and show it to the waiter. The freshly baked soft bun is served with a slab of butter between the warmly toasted bread, melting the cold butter lightly. It's a contrast between hot bun and cold, sweet and savory, a unique spectrum to the palate. Besides Polo Bun, you can also try their Egg Tart and French Toast, served with a spread of homemade peanut butter and maple syrup, with melting butter for an extra kick of creaminess. To accompany your bun and wash down the richness of the bun, order a warm cup of Hong Kong-style milk tea to complete your ultimate Hong Kong café experience.
Discover the best of Hong Kong with the best offer from Travelodge Hotels Asia at www.travelodgehotels.asia/hongkong