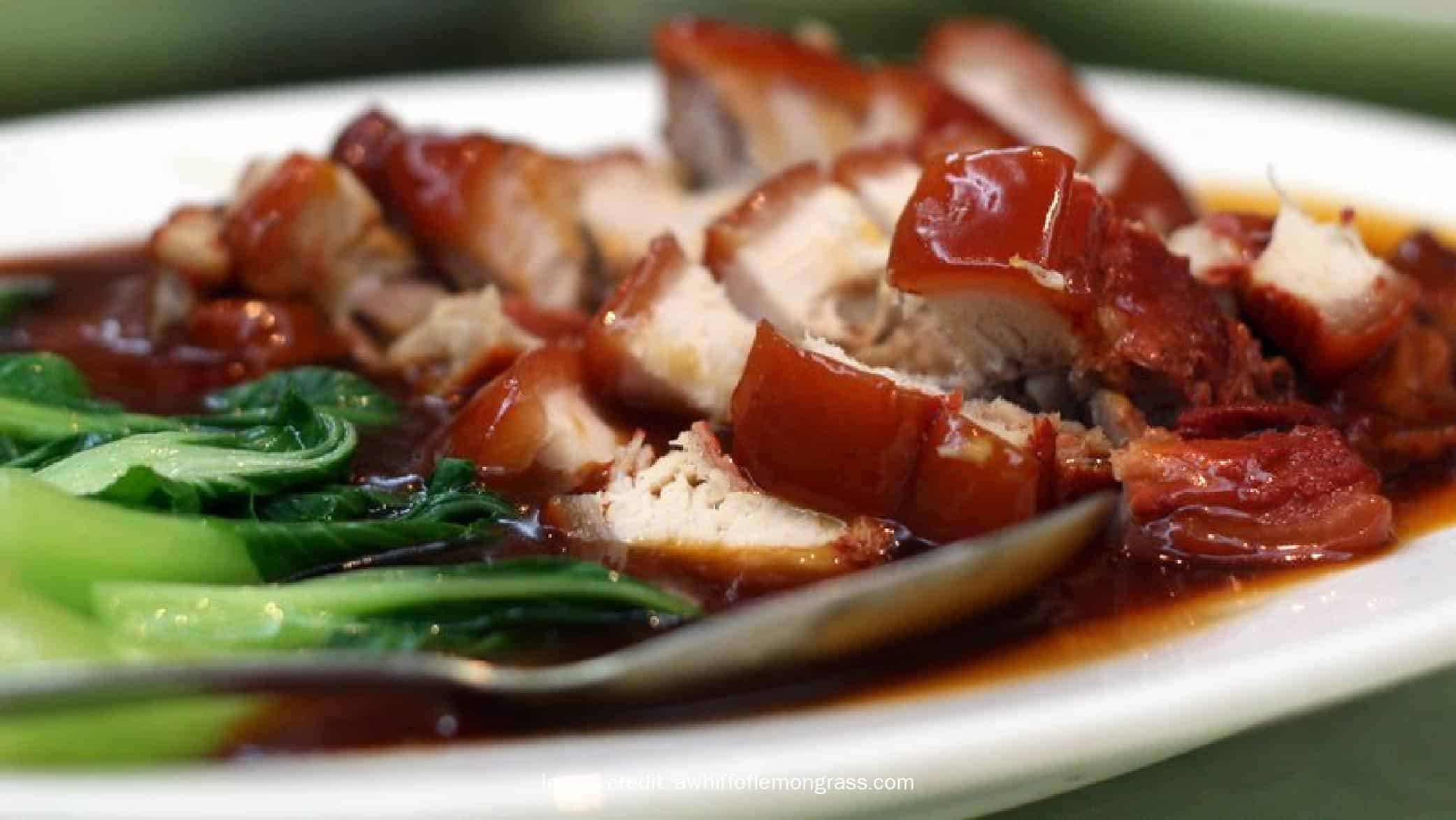 Michelin Guide has just made its debut in Kuala Lumpur and Penang, with 97 listings covering over 20 cuisine types, along with three restaurants receiving the MICHELIN Special Awards: Service Award, Sommelier Award and Young Chef Award. Of the 93 restaurants in the guide, 32 (17 in Penang and 15 in KL) are awarded the Bib Gourmand, which recognises "friendly establishments that serve good food at moderate prices." Some of the key components that put these restaurants on the list are the quality of the ingredients, the mastery of cooking, the harmony of flavours, the personality of the chef through the cuisine, and consistency over time and across the entire menu.   
Here are Travelodge Asia's recommendations on where to eat during your stay at Travelodge Chinatown Kuala Lumpur!  

Wong Mei Kee 

 
A favourite for many, Wong Mei Kee is highly coveted for its legendary roasted pork, which is typically sold out within 3 hours at most. Yes, you read that right. Even before the humble eatery opens its door at 12:30 pm, you will most likely find a queue waiting for the first batch of guests. Unlike most eateries, Wong Mei Kee serves their roast pork rather thick, almost like a square cut which gives you that fantastic crackling upon every bite. The meat is pinkish, with succulent and tender meat, without being overly fatty. Every bite bursts with umami once it blends with the spicy and zesty flavour from the homemade chilli sauce and the Hainan rice. Secret has it, they use only premium grade charcoal which is denser and dryer, to deliver the desired heat to roast the pork into golden crackling skin, which takes approximately 2 hours.  

Lai Fong Lala Noodles 

 

 

 
What began as just a street stall ten years ago now occupies two shop floors and a name on the Michelin Guide list! While many know Lai Fong Lala Noodles for its beef noodles, which include beef slices, tripe, intestine, beef ball, and tendon, they are actually famous for their clam noodles. In fact, lala means "clams" in Malay, and a bowl of flavoursome clam mee hoon or rice vermicelli is must order. The broth, with aromatic Chinese yellow wine and ginger, is warm and comforting, full of flavour from the prawn. They certainly lived up to the expectation, making you want to come back again and again.     

Restaurant Pik Wah 

 

 

 

 
Tucked away from busy traffic, Restaurant Pik Wah is worth the trouble finding the restaurant. The restaurant has been operating since 1970, serving one of the most authentic Chinese foods you can get in town. Apart from familiar staples available in all Cantonese restaurants, the longstanding household also serves rarer items not found elsewhere, such as frogs and venison. There is also an eccentric menu, such as beancurd with pumpkin sauce, braised pork trotters and marmite chicken. However, you should not miss their famous sizzling clay pot. Reservations are recommended on weekends, and you might also get a glimpse of celebrities and politicians in the restaurant.   

Anak Baba 
A fairly new establishment on the list, this gem is tucked inside Little India and was only opened in 2018. They are known for serving authentic Southern Peranakan cuisine that melds Indo-Malay flavours with Chinese influences. One of the restaurant's must-try dishes is the quintessential national comfort food, nasi lemak with ayam goreng kunyit. Expect a plate of coconut milk rice with a hint of sweetness, juicy golden brown fried chicken, fiery sambal and crisp water spinach. You can also try their Nasi Nyonya, offering steamed rice with lady fingers in sambal belacan and a savoury, saucy side dish which gives you an essence of home-cooked cooking and a warmth feeling. For side dishes, you can opt for their ikan goreng chili garam, gulai chicken and nyonya pai tee.  

Congkak

 
Named after a traditional Malaysian game, Congkak is located in residential Jalan Beremi, not far from the city's bustling central district. According to the Micheline Guide, the restaurant is an expression of national pride and identity, serving what visitors would deem as exotic but are classics for locals. The most popular dish, the nasi ambeng platter, offers more than 18 dishes with many textures and combinations of spicy, sweet and savoury flavours that go nicely with sambal. Although it is often served during special occasions only, you can enjoy them here 24/7 at Congkak. Apart from nasi ambeng, their other dishes are also just as amazing, such as fried tilapia fish with homemade sambal tirasi or kecap. Popular among friends and family dinners, the restaurant caters to different serving sizes according to your party size.   
---
Discover the best of Kuala Lumpur with the best offer from Travelodge Hotels Asia at https://www.travelodgehotels.asia/malaysia/