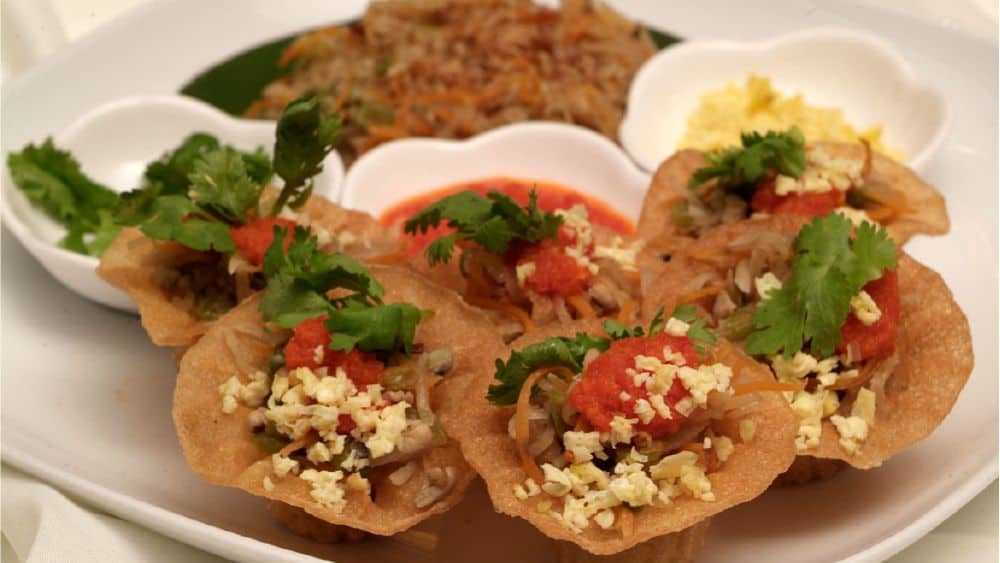 Planning to visit Kuala Lumpur soon and don't really know where the good foods are? Travelodge Hotels Asia has got you covered with the best Restaurants in KL! Malaysian food is as diverse as it can get, with many of its food influenced by a mix of Indian, Chinese, Indonesian, Japanese, and Thai food. From street hawkers to legendary kopitiam, here are the top restaurants you should visit to get authentic, freshly cooked local delight!

Yut Kee
One of the oldest and most popular kopitiam in Kuala Lumpur, Yut Kee has been serving traditional Hainanese delicacy since 1928. The place is always swarmed with locals and tourists alike, especially during breakfast hour. When you come to the restaurant, immediately give Aunty Margaret your name and wait until she hollers your name. If you come alone or in pairs, you will most likely need to share your table with other people – which also adds to the old-school charm. Once seated, order the Hainanese Pork Chop or Hainanese Chicken Chop, known for their crispy egg batter drenched with brown sauce. Come during the weekend to get a bite of their special Roast Pork Roll, which is beautifully cooked and tender with crispy skin and earthy aftertaste from the pistachio stuffing, complemented with an apple sauce on the side. Although it is only available after 11 a.m., rest assured that it is worth the wait! For the side, order their Kopi Peng or The Peng, which are very fragrant, thick and available in powder for you to bring home as well!

Wong Ah Wah Chicken Wings
When in Jalan Alor, or gluttony street, get ready to have your hands all dirty for Wong Ah Wah's all-time favorite Chicken Wings! Imagine roasted chicken wings with a slight char on the skin, yet juicy, tender meat with a strong aroma of smokiness in every bite. Highlighting the juiciness as the seasoning, you can dip it in their homemade chili sauce for a stronger kick of flavor. Other than chicken wings, they are also known for their seafood dishes, such as Kam Heong La La, Stir Fried Bamboo Clams, Salted Egg Sotong, Grilled Sting Ray, Malay Satay, Deep Fried Sotong, and Yong Tow Food are recommended as well. The best time to visit before the crowds gather would be when they just opened at around 6:30 p.m., but should you be only available later in the night, they open until 2:00 a.m. to serve you the freshest chicken wings!

Nasi Lemak Wanjo
Although there is a plethora of Nasi Lemak options in Kuala Lumpur, Nasi Lemak Wanjo is highly regarded to be one of the best. Formerly known as Nasi Lemak Mak Wanjo, the restaurant has been operating for 55 years, starting from being a regular roadside stall. The humble eatery opens from early morning until late at night, making them a perfect stop at any time of the day. Like most stalls, you will be served a scoop of rice cooked in coconut milk, ikan bilis, boiled egg and cucumber, before choosing the side dishes. Travelodge Asia's recommendation would be to go for their Fried Chicken, which is deep fried to perfection, moist and tender on the inside and crispy on the outside. Other than that, go for their Sambal Sotong, cooked to the right tenderness. The sweet and spicy sambal complemented the whole dish beautifully without overpowering all the components. Oh, you can always ask for more rice when they scoop it out for you at the beginning!

Kin Kin Pan Mee
You've probably had pan mee before, but Malaysian pan mee is unlike any other. Kin Kin Pan Mee, a no stranger to the local food scene, is famed for being the first to serve Chili Pan Mee in 1985. Although they have opened many more branches in town, there is no better place to try the authentic noodle dish than in the original Kin Kin Pan Mee restaurant in Chow Kit. A bowl of Chilli Pan Mee consists of al dente wheat noodles, fragrant minced pork, deep-fried ikan bilis and garlic, a sprinkle of spring onions and a soft-boiled egg. To complete the meal, add a scoop (Or two.. Or three) of their homemade chili available on each table which is also the star of the dish. When you mix everything, the whole dish is a firework of texture and flavors, dominantly from the umami chilli, creamy egg and crunchy bilis. Soothe down the fiery noodle by slurping their homemade sayur manis soup, which also comes with the dish.

Old China Cafe
Take a walk down memory lane at Old China Cafe. While you can't necessarily time travel to the past, you can still experience Old China just how they were in the 1920s. The building used to be a guildhall of the Selangor & Federal Territory Laundry Association, and many of the interiors is kept unchanged until today, such as the wooden latches in the door. On the wall, you will also find iconic interiors such as large feng shui mirrors and authentic porcelain poker table lamps among the fading early-day pictures. Staying true to its history, Old China is a history-indulging eatery specializing in Peranakan or Nyonya cuisine, with influences from Chinese, Malay, Portuguese, English, and even Dutch cuisine. Opt for their Brinjal Belachan, which is fried brinjal stir-fried in belacan, or also known as aromatic spicy shrimp paste, or Jiu Hu Char, a stir-fried shredded turnip, carrots, cuttlefish, mushrooms and chicken served with fresh lettuce and sambal on the side. An interesting feast down the lane, it's one of the restaurants you should visit to experience Nyonya Cuisine.
---
Discover the best of Kuala Lumpur with the best offer from Travelodge Hotels Asia at https://www.travelodgehotels.asia/malaysia/