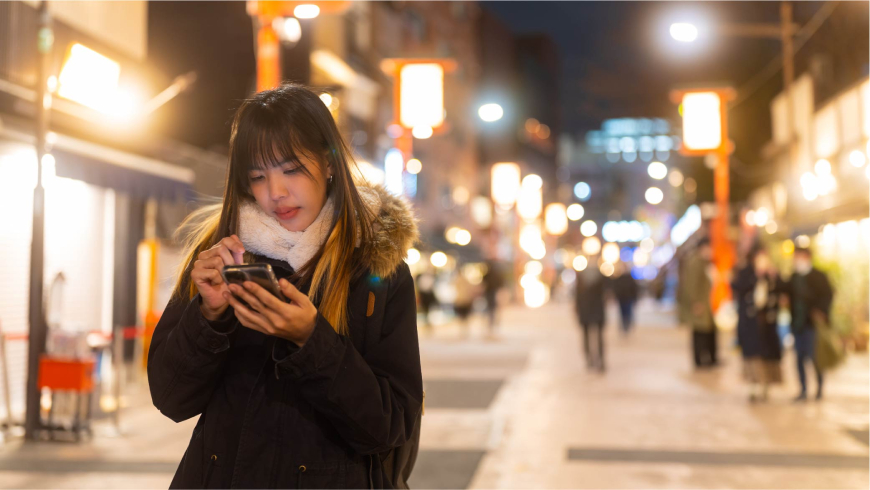 When winter sweeps across Japan, it blankets the country in a serene layer of white, turning it into a magical wonderland. If you're planning a trip to the Land of the Rising Sun, we've got some essential travel tips and a perfect itinerary that covers our hotels in Osaka, Kyoto, Nagoya, and Sapporo. Wait no more, let's jump in!
Keep Your Passport Handy
While carrying a passport in Japan is a legal necessity, it's also a gateway to smart shopping. Japan offers tourists the perk of tax-free shopping at many retail outlets. Flashing your passport can often lead to instant tax exemptions on purchases, maximizing your savings. Furthermore, numerous stores cater to international shoppers with dedicated tax-free counters, simplifying the refund process. This means you not only enjoy Japan's retail wonders but also make the most of your yen.
Go Digital but Keep Cash Handy
Japan is a blend of tradition and modernity. While digital payments are becoming popular, many places, especially local establishments, still prefer cash. Ensure you carry enough Yen, especially if you're venturing out of the main cities. You can also enhance your travel experience by purchasing a Welcome Suica card upon arrival. This prepaid e-money card especially for tourists simplifies commuting on trains, subways, and buses with just a tap. Plus, it doubles as a payment method for vending machines and kiosks which you can just top up anytime!
Stay Connected on the Go
Staying connected is essential. While many spots in Japan offer free Wi-Fi, having your personal connection ensures you're always plugged in. For your convenience, all Travelodge Hotels Asia properties offer complimentary Wi-Fi to our guests, ensuring seamless connectivity throughout your stay. Outside the hotel, consider a pre-trip SIM card purchase or a pocket Wi-Fi rental. These tools become especially indispensable for navigation and on-the-spot translations.
Secure Your Japan Rail (JR) Pass Before Departure
The JR Pass isn't merely a ticket; it's your gateway to explore the vast expanse of Japan. With unlimited access to JR trains, including the world-famous Shinkansen (bullet train), you can hop from the historic alleys of Kyoto to the sloppy hills of Sapporo in a matter of hours. Purchase it before your journey; this exclusive pass isn't available for tourists once they land in Japan. A crucial note: treat your JR Pass like a treasured possession. If lost, it cannot be replaced, and you'll need to purchase a new one.
Plan Your Dining
Popular restaurants can be fully booked, especially in peak seasons. To savor Japan's culinary delights, book your restaurants in advance. Many places offer online reservations. For food enthusiasts, the best part about staying with Travelodge Hotels Asia is our strategic city centre location, placing you right in the heart of culinary wonderlands. You'll find yourself surrounded by a plethora of dining options, ranging from local delicacies to international cuisines. And if you're unsure where to dine, ask our hotel staff at any Travelodge Hotel in Japan; we're here to guide you to the best spots!
Understanding Escalator Etiquette
The simple act of standing on an escalator speaks volumes in Japan. In most regions, the left side is reserved for standing, while the right is for those in a hurry. However, Osaka marches to its own beat, reversing this order. It's a small detail but observing it can make your journey smoother.
Trash Bins are Rare
Despite its pristine streets, finding a trash can in Japan can be a quest. Be prepared to carry your trash with you. In Japan, public trash cans are surprisingly rare due to a mix of cultural and historical reasons. Be prepared to carry your trash with you. A zip-loc bag, or a small bag can be a lifesaver to keep your belongings clean and organized before disposing of it at your accommodation or convenience stores later. When you do encounter bins, they're typically separated for recycling and general waste.
Prepare for the Cold
Japanese winters can get quite chilly, especially in the northern parts. Dress in layers, pack a good-quality coat, gloves, and heat-tech wear. Remember, fashion in Japan often combines style with function, so you won't be out of place looking chic and staying warm. If you're seeking extra warmth, convenience stores and drugstores around the hotels offer heat packs for purchase. After a day out, retreat to our modern room featuring heaters and comfy pajamas to keep you warm on a cold night.
Stay with Travelodge Hotels Asia
When in Japan, location is everything. Being centrally located means immersing yourself directly in the city's vibrant heartbeat. Our Travelodge Hotels in Japan sits strategically at the heart of the city for travelers seeking this blend of convenience and immersion. In addition, they are also a stone's throw away from subway stations, ensuring the entirety of the city is effortlessly accessible.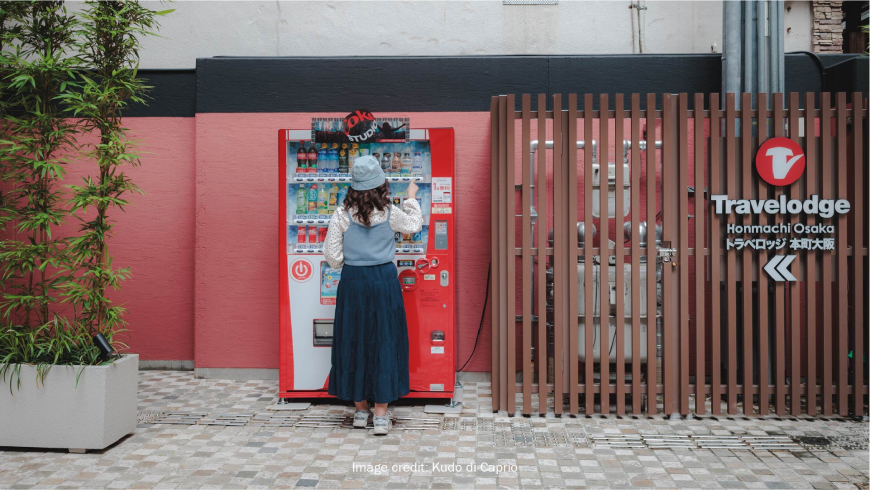 Travelodge Honmachi Osaka: Explore Osaka's vibrant culture. Explore the nearby Dotonbori and taste the famous Takoyaki. In winter, the city lights up with illuminations that shouldn't be missed.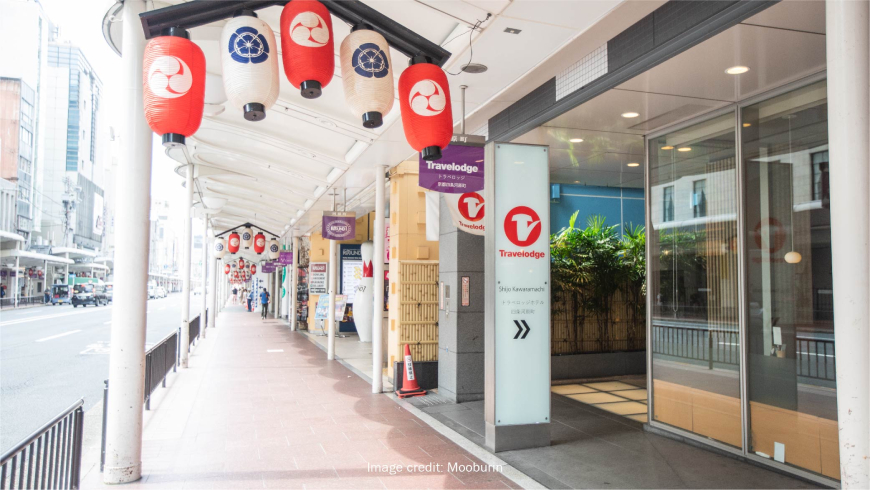 Travelodge Kyoto Shijo Kawaramachi: Kyoto in winter is enchanting. The historic temples covered in snow are a sight to behold. Stroll through Gion and witness Maikos (apprentice geishas) in their winter kimonos.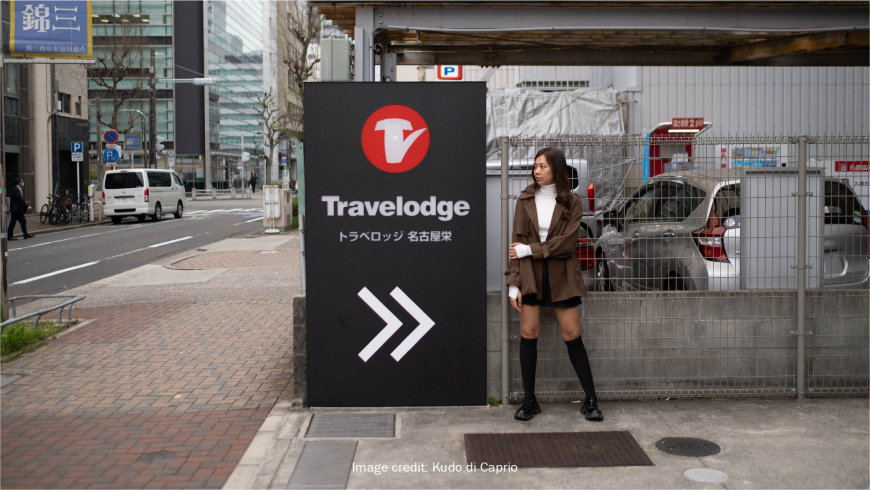 Travelodge Nagoya Sakae: A hub of commerce and culture. Don't miss the winter illuminations at Hisaya Odori Park.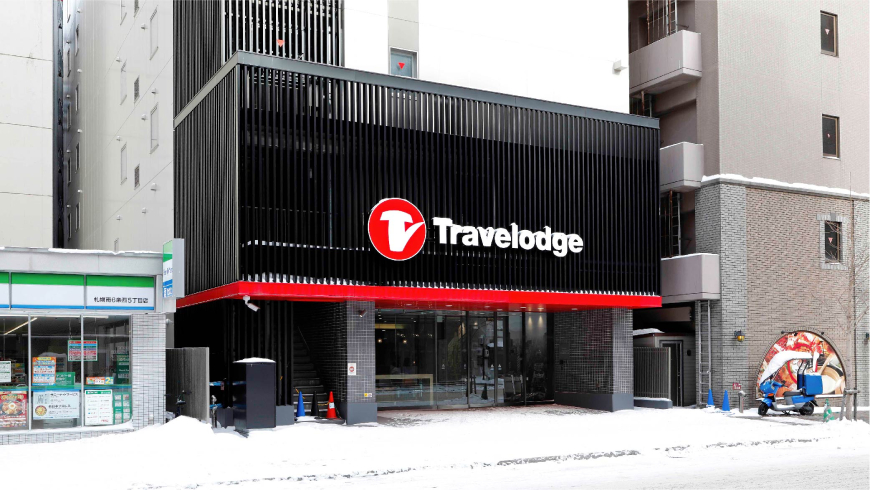 Travelodge Sapporo Susukino: If you love snow festivals, Sapporo is the place to be! Enjoy the snow sculptures, warm up with Sapporo ramen, and make our hotel your cozy retreat.
A Week-long Itinerary with Travelodge Japan
Day 1-2: Osaka – Explore Osaka Castle, Universal Studios, and Namba district.
Day 3-4: Kyoto – Visit Kiyomizu Temple, Fushimi Inari Shrine, and participate in a traditional tea ceremony.
Day 5: Nagoya – Enjoy Nagoya Castle, Osu Shopping Street, and Atsuta Shrine.
Day 6-7: Sapporo – Revel in the Sapporo Snow Festival, visit the historic village, and take a dip in an Onsen.