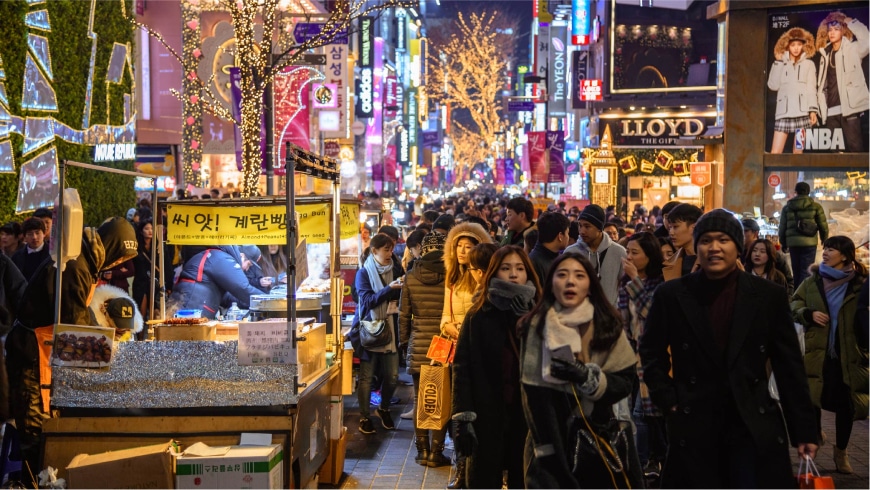 Winter in Seoul paints a mesmerizing picture of snow-kissed temples and bustling streets illuminated by modern lights and traditional lanterns. If South Korea's heart is your winter destination, allow us to guide you through a blend of essential tips and cultural nuances.
Digital Companions for Your Seoul Adventure
Before diving into Seoul's eclectic wonders, ensure your phone has downloaded these essential apps. Naver Map for pinpoint navigation, MangoPlate to discover gastronomic delights, Subway Korea for efficient metro travel, Papago for seamless translations and Kakao T to hail taxis. At Travelodge Hotels Asia in Seoul, rest assured that you'll always be online with our complimentary Wi-Fi, bridging any digital gap.
Passport Essentials for Seoul Visits
Planning a stay up to 90 days? Ensure your passport is valid throughout. For extended visits, aim for 6 months' validity. Check if your country is eligible for K-ETA (Travel Entry Authorisation), which caters to short stays for nearly 100 countries, streamlining entry with a simple online process. Be sure to always carry your passport, not just for identification, but also to avail Tax-Free shopping at numerous Seoul outlets. If uncertain about K-ETA or longer stays, consult the official site or your local travel portal.
Card and Cash
In Seoul, balancing modern and traditional payment methods is key. Cards and digital payments are warmly welcomed in upscale districts and malls, while the vibrant rhythms of markets, street food stalls, and quaint cafes still prefer cash. For those seeking to merge convenience and benefits, consider getting the Korea Tour Card. Not only does it act as a universal ticket for buses, subways, and taxis, but it also serves as a payment method at affiliated establishments. Priced at KRW 4,000, this card unlocks an array of discounts across shopping, dining, cultural sites, tours, and attractions like ski resorts and theme parks.
Seoul's Dining Landscape
The city's culinary scene is both vast and intimate. While many restaurants, especially barbecue stalls, emphasize shared meals, solo travelers have the unique opportunity to immerse themselves in this communal dining culture or indulge in a feast for one. Remember, dining here is an interactive experience: use the table's call button for service, and self-serve stations often provide refreshing water refills.
Korean Etiquette Essentials
Every gesture in Seoul has a story. The slight bow, a hallmark greeting, weaves a narrative of respect and acknowledgment. Exchanging goods or money? The use of both hands underlines gratitude and courtesy. And as you revel in Seoul's impeccable service, remember tipping is not a chapter in the Korean hospitality story.
Hungry Late at Night? Stay Cozy and Let Korea Come to You!
Imagine it's a cold winter night in Korea. The chill outside makes our warm room unappealing, yet those hunger pangs are undeniable. Fear not; Korea's stellar food delivery services are at your rescue! Whether it's a longing for a hearty bowl of samgyetang or a plate of crispy fried chicken, you can satisfy your cravings without braving the cold. Utilize convenient apps like Coupang Eats, which cater to English speakers, making your midnight meal quest effortless. Should you face any challenges, our friendly front office team at Travelodge Asia is just a call away, eager to ensure your late-night hunger is well attended to.
Skates and Sleds
Seoul's winters are more than just a season; they're a celebration. Ice-skating rinks come alive with graceful twirls, and city parks invite joyous sledding adventures. This enthusiasm for winter sports isn't just recreational; it's deeply cultural. South Korea's proud history with the Winter Olympics, most recently hosting the 2018 PyeongChang games, showcases the nation's passion and prowess. As you glide on the ice or sled down snowy terrains, you're participating in a cherished tradition that holds a special place in Korean hearts.
The Seoul of Relaxation
Beyond the bustling streets lies Seoul's therapeutic secret: Jjimjilbangs. These public baths and saunas aren't just wellness centers but cultural hubs. Frequented by locals and tourists alike, weekday visits offer a serene experience, allowing the warm embrace of steam and tradition to rejuvenate you, especially during winter!
Staying Warm in Seoul's Winter
Winters in Seoul can be cold, so layering with thermal wear, a good coat, and scarves is essential. The city blends style with practicality, ensuring you can look good while staying warm. For extra warmth on the go, pick up heat packs from nearby drugstores. When it's time to rest, our Travelodge Hotels Asia rooms have efficient heaters to ensure a cozy stay.
Stay with Travelodge Hotels Asia
When in Seoul, location is everything. Being centrally located means immersing yourself directly in the city's vibrant heartbeat. Our Travelodge Hotels in Seoul sits strategically at the heart of Dongdaemun and Myeongdong for travelers seeking this blend of convenience and immersion. In addition, they are also a stone's throw away from subway stations, ensuring the entirety of Korea is effortlessly accessible.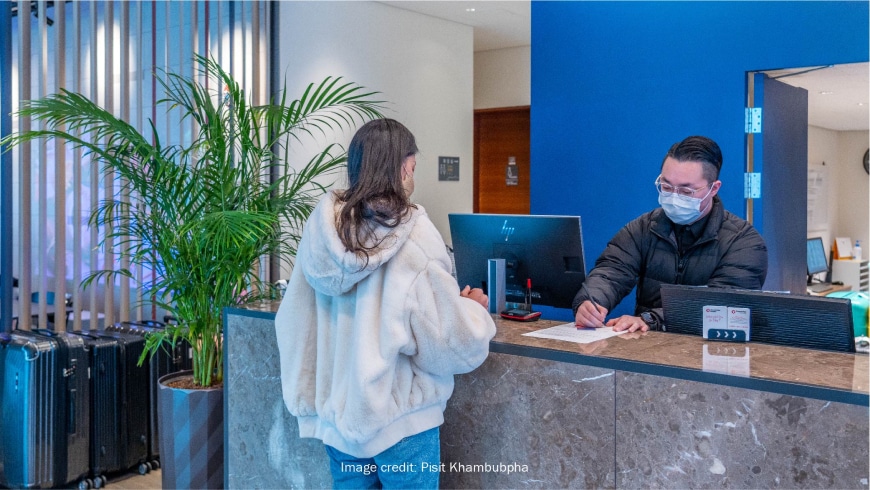 Travelodge Myeongdong City Hall: Nestled in the heart of Myeongdong, this hotel offers a front-row seat to Seoul's shopping and culinary delights. As winter settles, the streets light up, casting a festive glow perfect for evening strolls. Nibble on Korean street food, and don't miss the nearby winter festivals.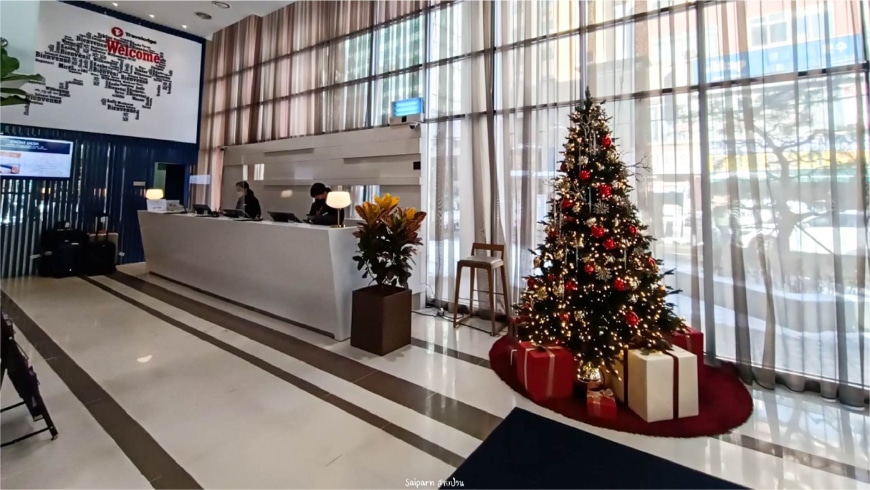 Travelodge Myeongdong Euljiro: Also in Myeongdong, this location is perfect for those who want to be amidst the city's bustling nightlife and traditional marketplaces. Just steps away from subway stations, it's your gateway to Seoul's winter attractions.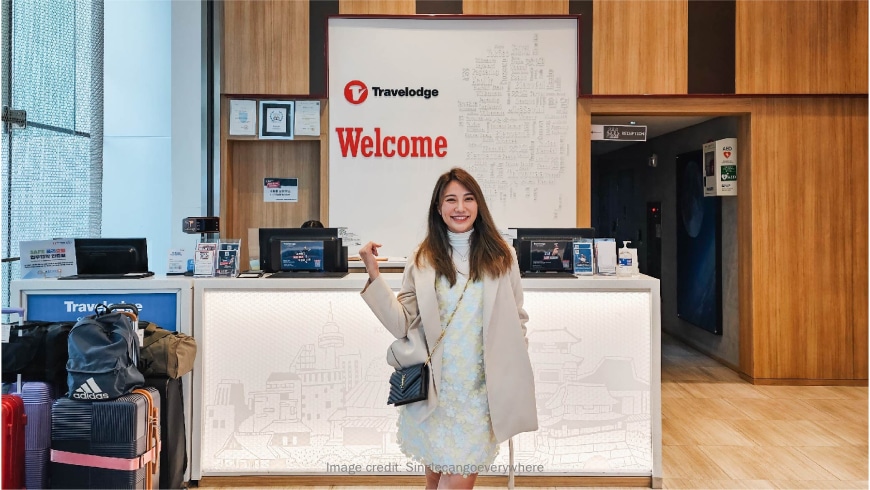 Travelodge Dongdaemun: Located near the architectural marvel, Dongdaemun Design Plaza, and the extensive shopping complexes, winter here means illuminated pathways and festive shopping experiences. After exploring, retreat to the comfort of our rooms and reminisce about your day's adventures.