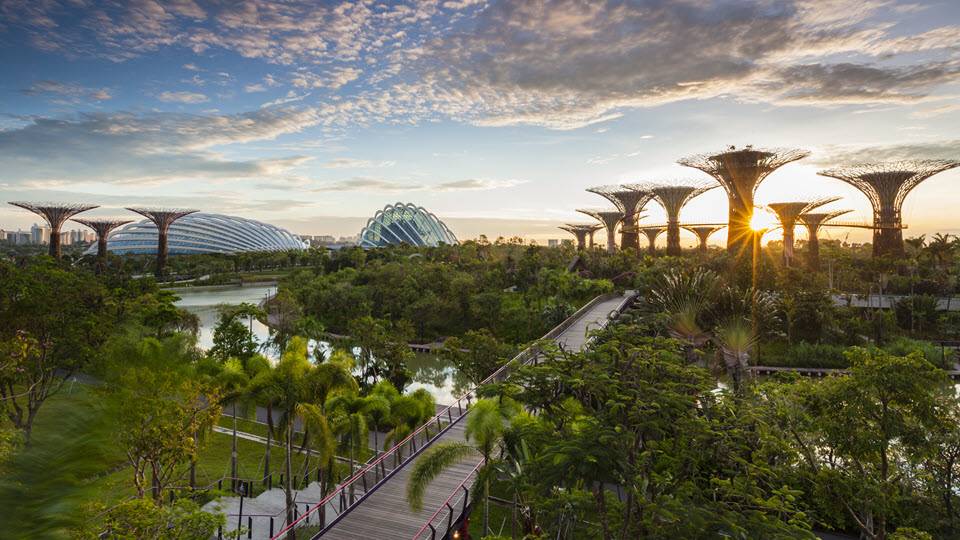 Of all the beautiful destinations South East Asia has to offer, the island of Singapore surely packs the most punch as one of the world's most prosperous city-states.  The cosmopolitan city boasts futuristic marvels and sky-kissing high-rises, co-existing alongside graceful colonial buildings, diverse ethnic quarters, and centuries-old local markets since its independence as a British trading colony. Apart from the modern and exciting shopping malls and world-class dining scene, the city is also known as a "Garden City" for its many nature trails in the midst of modernity. Singapore also has an excellent public transportation system that gets you from one part to another part of the town conveniently, with English being the most spoken language to navigate your way through the city. Explore the Top Places to Visit in Singapore with Travelodge Hotels Asia that is essentially fun for everyone, from solo travelers to family-friendly places!
---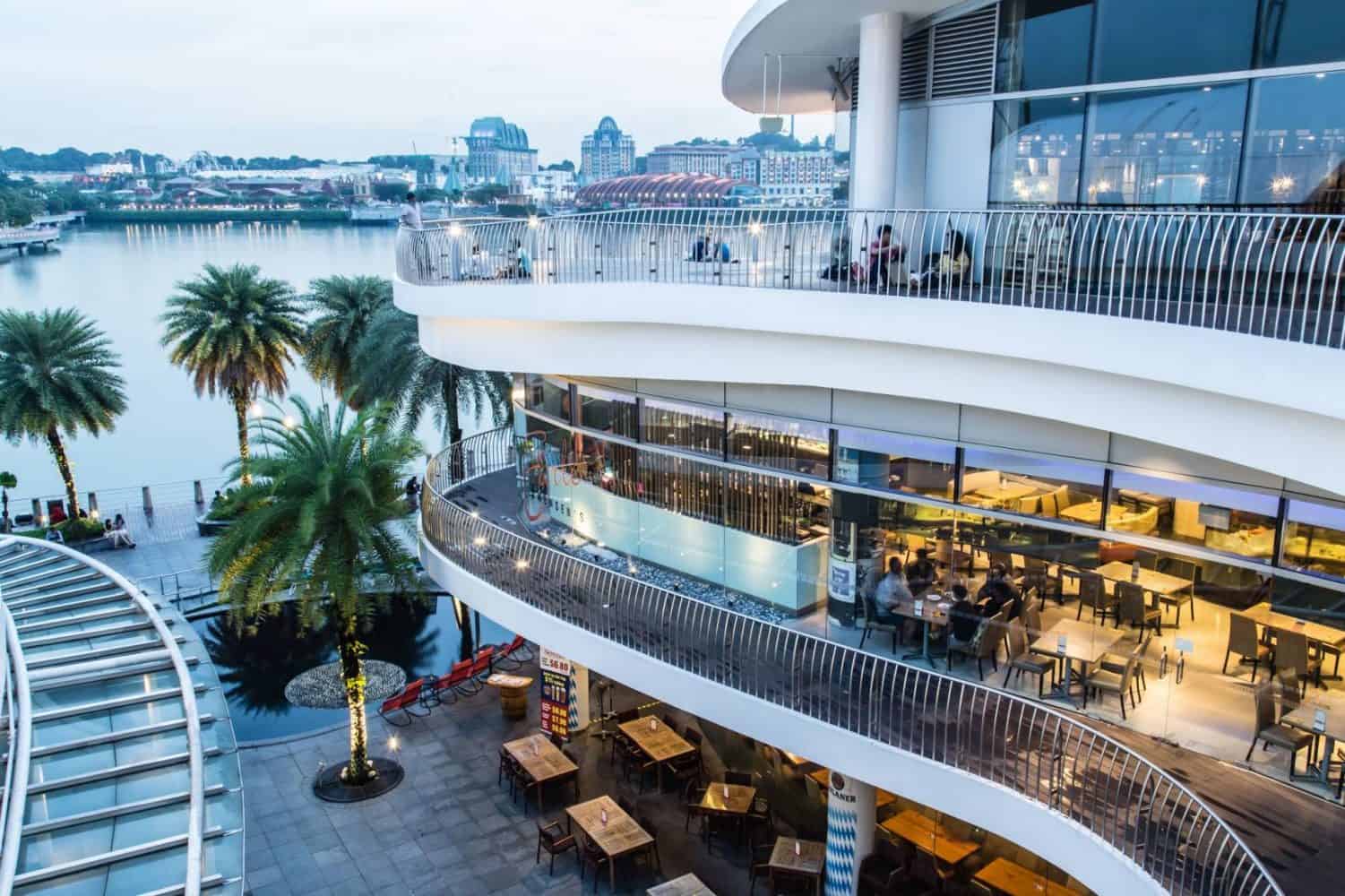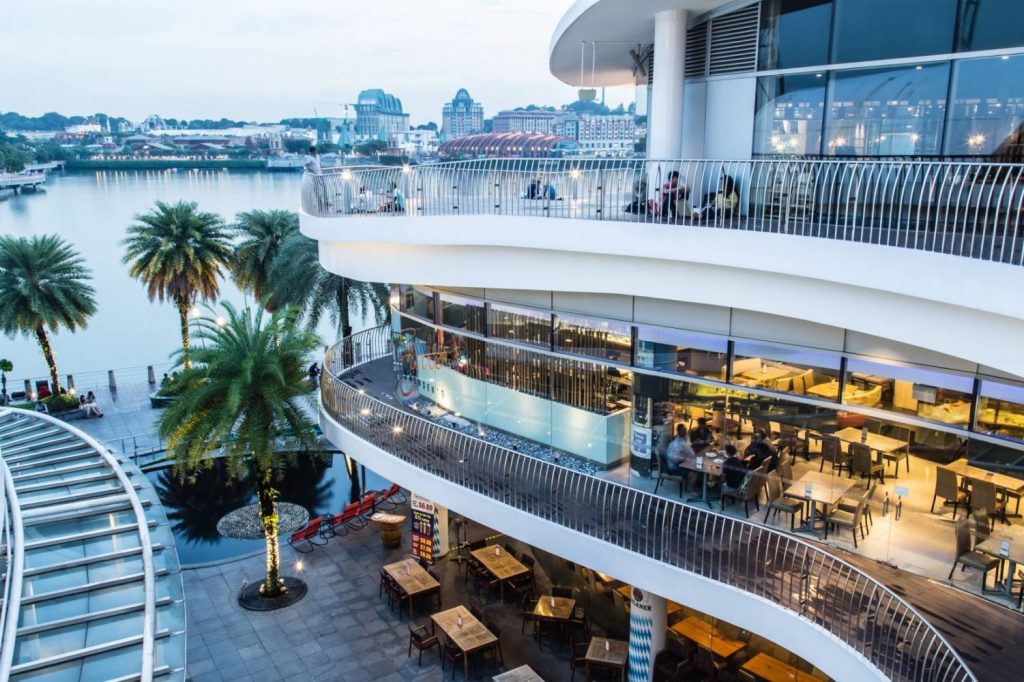 VivoCity
Singapore has no shortage of shopping malls, but VivoCity still holds court as one of the island state's largest shopping mall. This mall is very much like a mini-city, with restaurants, bars, a cinema and of course a dizzying range of shops! From familiar high-street brands to sporting goods and premium grocery stores, you can spend an entire day catering to your inner shopaholic.
Food-wise, you are in for a diverse range of cuisines offered across different price ranges. Hankering for some Chinese goodness? We recommend The Soup Restaurant, which will capture your heart and taste buds with authentic Samsui cuisine. Looking for something casual? Head to The Queen and Mangosteen, a gourmet pup with quintessential British pub grub along with some local favourites. The pub overlooks the water to Sentosa island, making it the perfect place to relax after a gruelling day on your feet. Tips: WiFi, Wheelchairs, and mobile charging stations are available complementarity.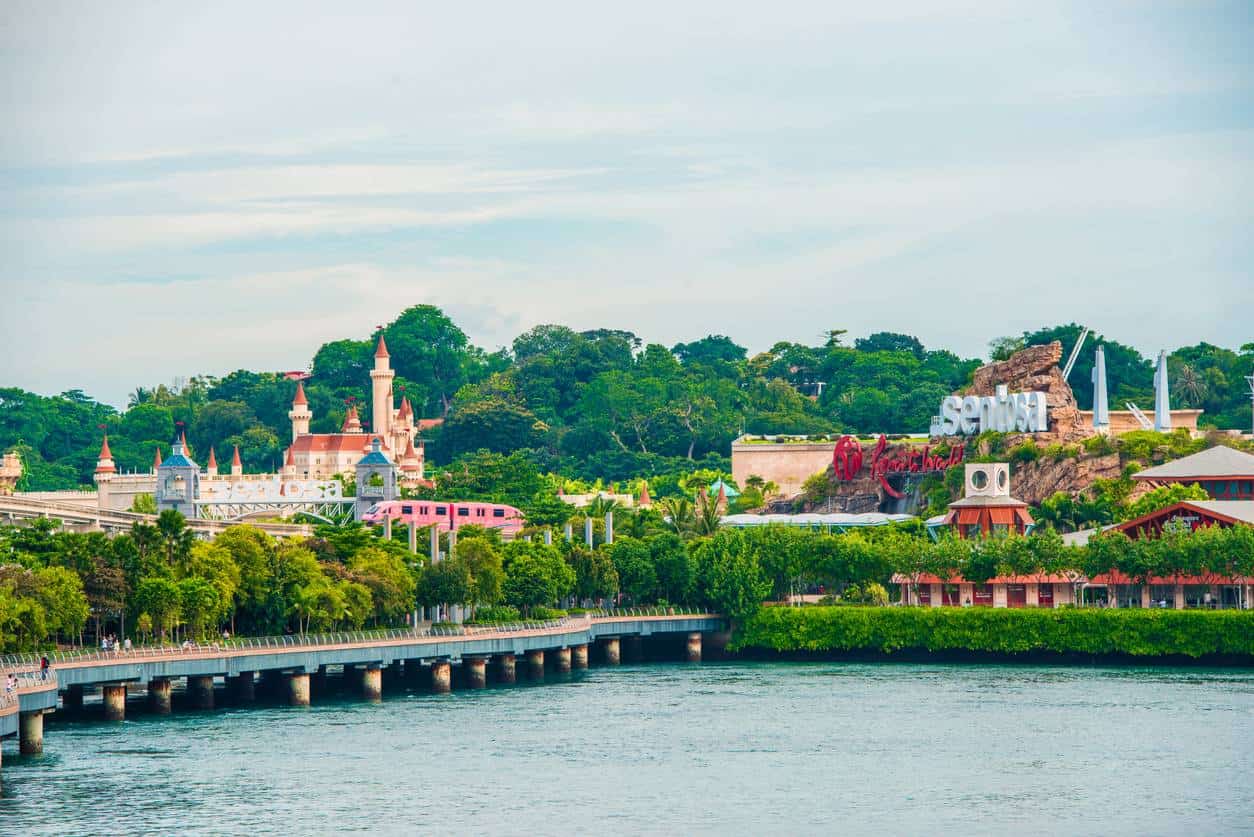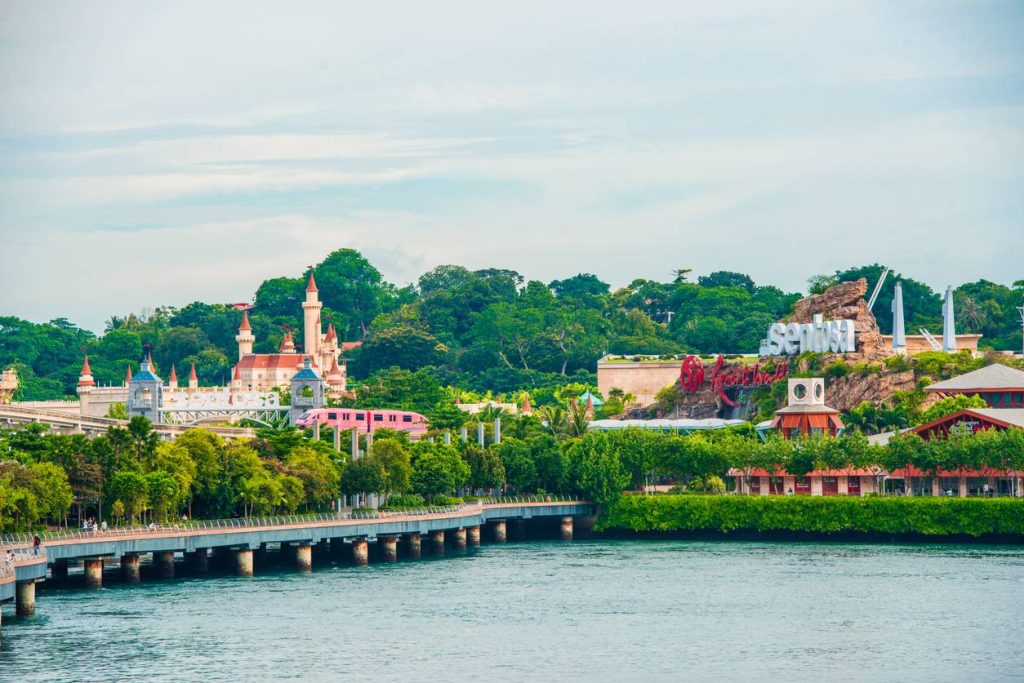 Sentosa Island
Get ready for a whole lot of fun and adventure, as Sentosa offers you a plethora of exciting attractions and amenities to ensure that you have the time of your life! Identifying themselves at "The State of Fun," this place definitely lives up to its name with its vibrant and convivial atmosphere.
Located at the heart of Resort World Sentosa lies Singapore's most renowned Hollywood movie theme park, Universal Studios. Starring a diverse selection of shows, attractions, and thrilling rides, including many's personal favourites such as "Battlestar Galactica: Human vs. Cyclon" and "Transformers: The Ride," Universal Studios is guaranteed to make your visit an exhilarating and exciting one. Other fascinating attractions located at Sentosa include "iFly Singapore," "Madame Tussauds Singapore," as well as "Adventure Cove Waterpark," all of which will leave you contented and gratified at the end of the day. Tips: Take cable car if you want to see beautiful landscape of Sentosa from above!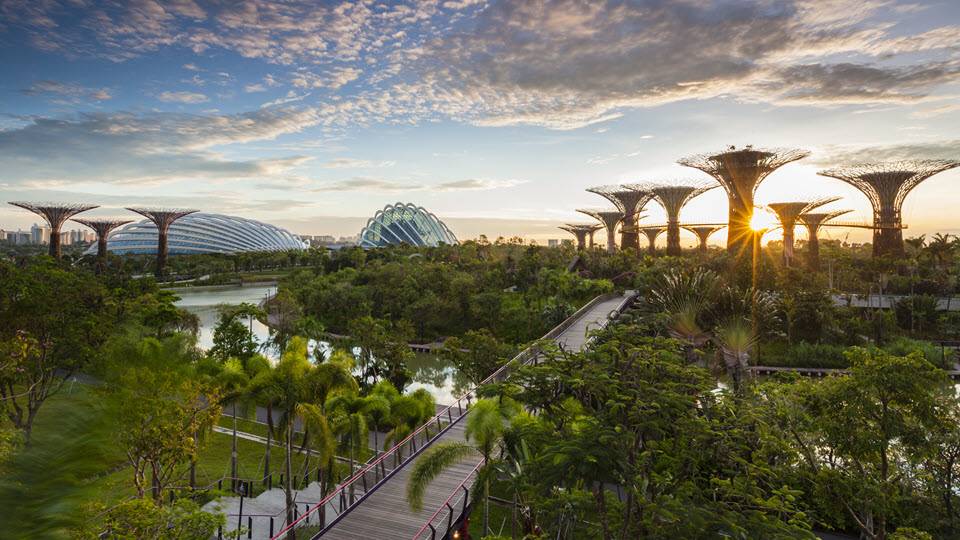 Gardens By The Bay
A place of serenity and tranquility, Gardens by the Bay is home to a myriad of blossoming flowers and tropical plants and a wondrous treasure to those looking to reconnect with Mother Nature.
With sparkling rays of sunlight shining through the glistening glass dome and casting a warm blanket on each blooming flower, the Flower Dome is just one of the many exquisite attractions at Gardens by the Bay. Other astounding attractions available at Gardens by the Bay include the "Serene Garden," "Cloud Forest," "Floral Fantasy," and many more. Like a page taken from a fairytale, this place will make you awe in amazement from its breath-taking beauty. A visit to Gardens by the Bay is just what you need to unwind from the stresses of life and experience ultimate peace and ataraxy. Tips: Bring a light jacket as it can get cold at the conservatories! Also, bring a wide-angle lens to get that 'long' water-fall shot.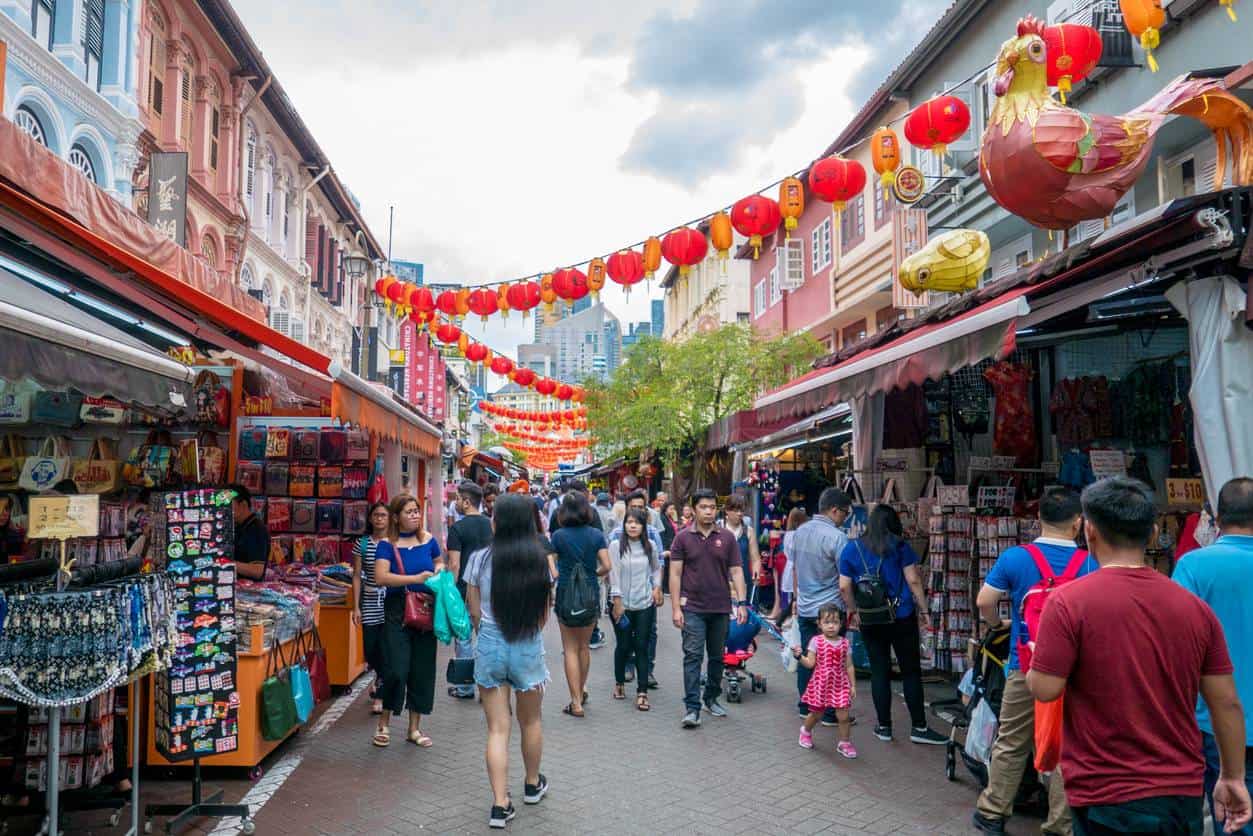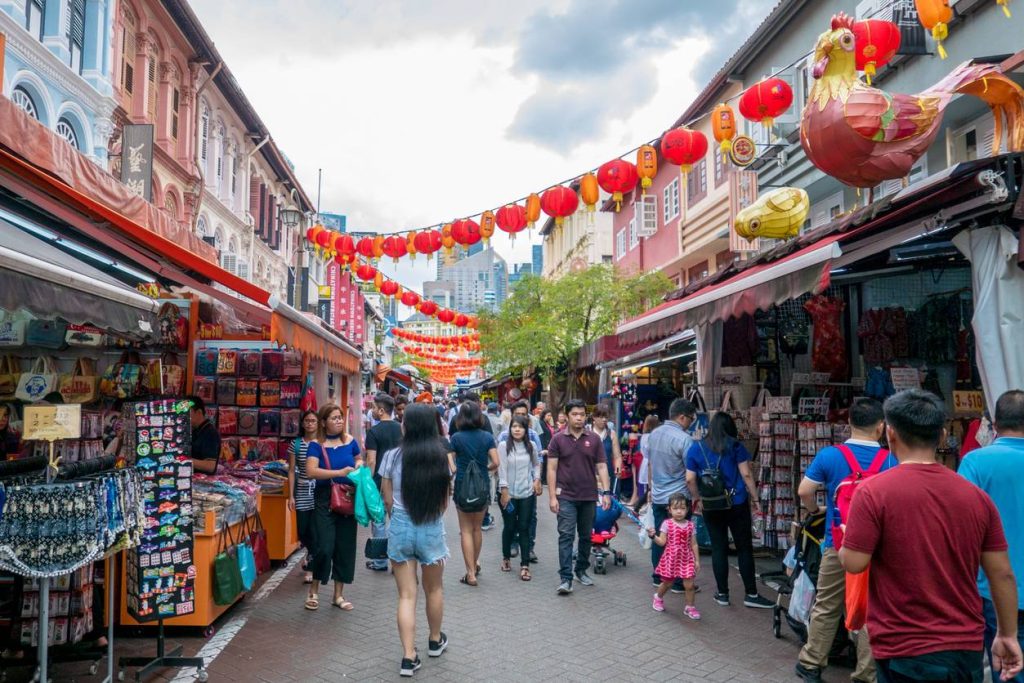 Chinatown
If you're looking for a place of rich historical and cultural value, Chinatown is just the place for you! A bustling area full of life and colour, this town of its own is well-known for its vibrant shophouses and eclectic historical landmarks that cater to various cultures and backgrounds. From tiny knick-knacks and waving cat ornaments to intricate lacquerware and traditional hand-painted fans, Chinatown Street Market is the perfect place for purchasing kitschy but memorable souvenirs to bring back! With a diverse range of street food carts parked alongside other stalls, feel free to grab a quick bite while hunting for your various souvenirs.
Chinatown also homes multiple cultural gems such as the Sri Mariamman Temple, Buddha Tooth Relic Temple, and Thian Hock Keng Temple, which is one of Singapore's oldest temples standing. An excellent place for shopping, indulging in delicious traditional delicacies, and visiting iconic historic buildings, Chinatown is the perfect place for tourists looking for an authentic cultural experience. Tips: Drop by the Chinatown Visitor Centre if you need help or get any information and recommendations to plan your Chinatown itinerary.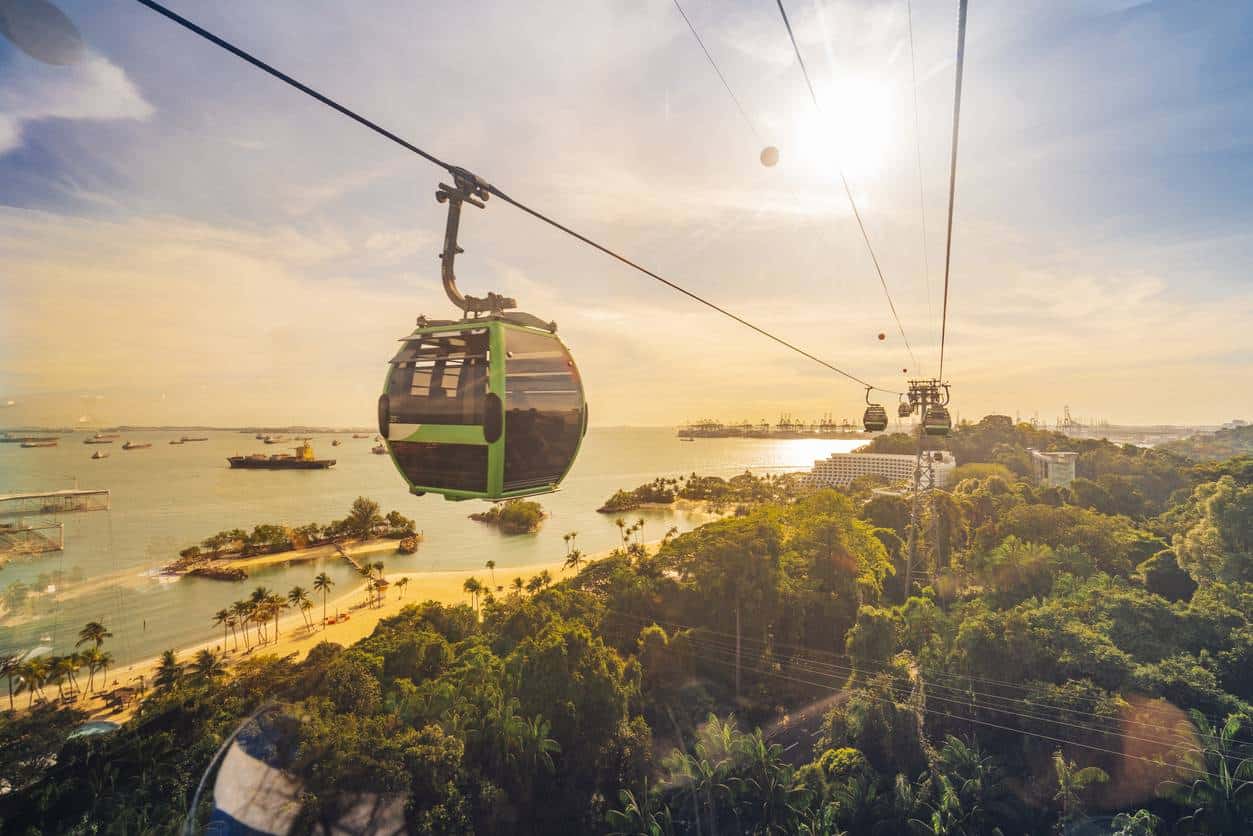 Mount Faber
One of the oldest parks in Singapore, Mount Faber Park is a popular tourist destination offering visitors many activities.
One of the best things to do is take a cable car from Mount Faber to Sentosa Island and enjoy the stunning view of the horizon from above. Not a big fan of heights? Perhaps you can gaze through the telescopes at one of the many lookout points situated at various sides of the ridge for a panoramic view of the southern part of Singapore and the southern islands. Delve into the nation's natural heritage at Faber Point, the highest point in the park, where a mural wall depicts scenes of local historical events.
Tips: Visit when the sun sets to see one of the best sunset views in Singapore