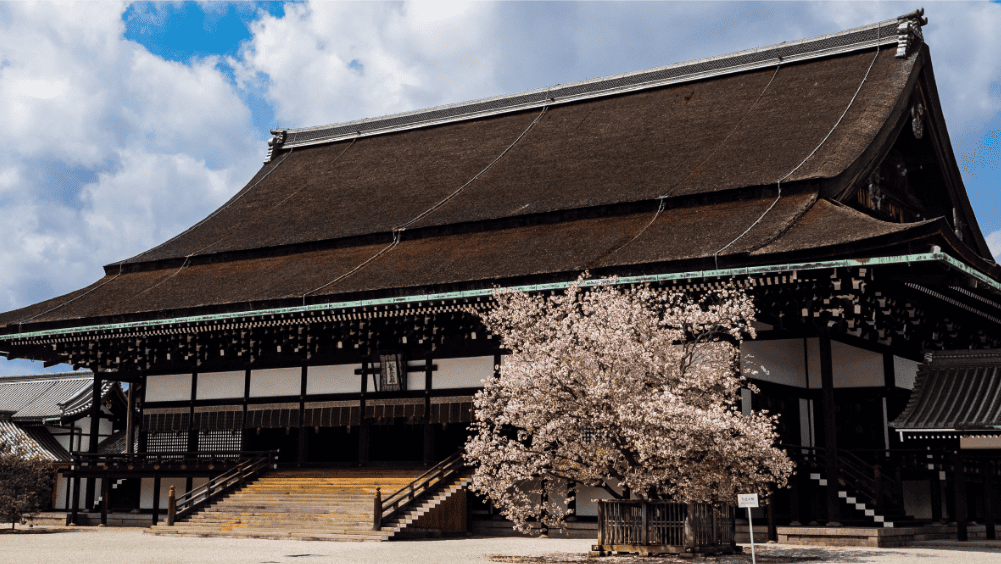 Once the capital city of Japan and the emperor's residence from 794 until 1868, Kyoto is a culturally and historically rich city. The 7th largest city in Japan offers a vast array of historical and cultural entities that are quintessentially Japanese, home to many beautiful temples and shrines that have stood through the test of time. Not only that, but the city also features stunning natural landscapes and modern charm unlike any other. No matter how often you visit the city, there is always something to discover in the ancient town. However, if this is your first visit, these are the top 5 places you must visit while in Kyoto!  
Explore a world of ancient landmarks and temples with Travelodge Hotels Asia in Kyoto, Japan! 

Nishiki Market
Nishiki Market is one of the most famous and busiest markets in Kyoto, perhaps even Kyoto's kitchen. The market only sold fish when it first opened during the Edo period. Today, the market stretches to a narrow, five-block long shopping street of more than 100 stalls, offering all things food related, from fresh produce, vegetables, fruits, cookware, and even kitchen knives! Besides that, you can also find seasonal food and Kyoto's specialties, such as pickles, fried seafood, and Japanese sweets. While you stroll down the market, you will also find some shops giving out free samples that you can try there and then. While in the market, be sure to try their tako tamago, a sweet and salty skewer of small baby octopus with a quail egg inside the head, or their assortment of mochi, from toasted soybean mochi to mochi balls on a stick.   

Kyoto Imperial Palace

 

 

 
Once home to Japan's Imperial Family until 1868, Kyoto Imperial Palace is a historic sanctuary in the heart of the city. The palace is located in the spacious Kyoto Imperial Park, which also encompasses Sento Imperial Palace, home to retired emperors in the past, and a few other historic sites like Kaninnomiya Mansion, a former residence for court nobles. The current palace was rebuilt in 1855 after it burnt down and repeatedly moved around town over a few years. It compromises several structures, including the Shisinden, the Seiryoden, the Kogosyo, the Ogakumonjyo, and the Otsunegoten–that reflect the architectural styles of various periods. Today, you can explore the palace buildings and gardens without any guided tours or prior arrangements, although you can't exactly enter it!   

Fushimi Shrine

 

 

 
Fushimi Inari Shrine is arguably the most significant and iconic of all the city's Shinto shrines and is also one of the most photographed locations in Japan. It is most famous for the thousands of red vermilion torii gates which symbolize good harvests as the trails lead into the wooded forest of the sacred Mount Inari. The head of all of Japan's Inari shrines comprises five main shrines – a lower, middle, upper, and two auxiliary shrines, plus many smaller sub-shrines. As you explore the shrine, you'll notice many foxes statues. It is because foxes are considered the messengers of the gods, particularly associated with the God of Rice, Inari Okami. Some of these foxes have keys in their mouths, which If you see some foxes with keys in their mouths, it is because they are protectors of the rice granaries and hold the keys to get inside. Today, thousands of people from across Japan, and millions of visitors from around the world, come to pray for fruitful harvests, business success, and other blessings, especially during New Year. 

Manga Museum
The Kyoto International Manga Museum (abbreviated "MM") is Japan's first manga museum near Karasuma Oike. In the museum, you'll find approximately 300,000 preserved manga items; from caricature woodblock prints of the Edo period (18th century) to magazines of the latter half of the 19th century and the pre-war time; as well as books ranging from post-war rental books to modern popular series and publications from abroad. In addition, the museum also hosts a series of temporary exhibitions on various themes, workshops (advanced application required), drawing classes, and international conferences, which you can check on their website.    

Yasaka Shrine
The most famous shrine in the Gion area with over 1,350 years of history, Yasaka Shrine, or Gion-sha, is a beautiful site full of character and natural charm. The shrine, established before the Heian era in Japan, is also known as a spiritual spot for love and connection. It is not surprising that it is also Higashiyama's biggest tourist destination. The shrine structure is designated as Important Cultural Property of Japan, including the iconic Nishiromon Gate visitors are greeted with when walking to the shrine from Shijo-dori. Upon arriving, you will also notice a heartwarming heart-shaped ema (Shinto plaques) hung around the shrine, usually with written wishes from the visitors. You can also write and hang one yourself after purchasing one for a few hundred yen. Make sure to get the famous amulets, such as chimaki, believed to ward off illness. The amulet has the phrase "Somin Shorai Shison Nari" written on it, which roughly translates to "I am of Somin Shorai (so protect me from disease)."
---
Discover the best of Kyoto with the best offer from Travelodge Hotels Asia at https://www.travelodgehotels.asia/japan/