Travelodge accelerates Asia expansing with Georgetown Penang opening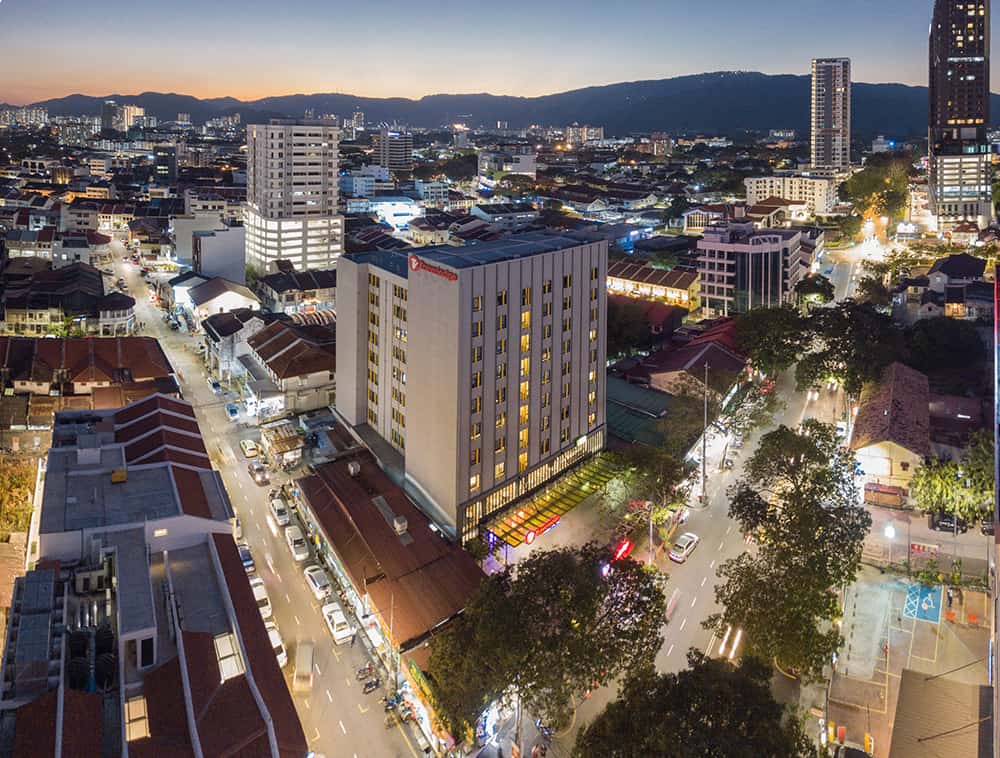 Singapore, 25 February 2019 – Travelodge Hotels Asia continues its Asia expansion with the opening of Travelodge Georgetown, the company's third property opening in Malaysia in six months and its ninth property in two years.
The opening of Travelodge Georgetown follows the successful opening of two other Travelodge hotels in Kuala Lumpur: Travelodge Central Market and Travelodge Bukit Bintang opened in quick succession in Q3 2018. Both properties have been demonstrating continued demand for a high-quality, value for experience hotel product in destination cities in Asia – a trend that Travelodge Hotels Asia is keen to capitalise on given its focus on the mid-market hotel segment.
Designed to appeal to self-sufficient and savvy travellers, Travelodge Georgetown is situated on Macalister Road in the UNESCO heritage enclave of Georgetown, Penang. The 131-room hotel is a 30-minute drive from the Penang International Airport. Spacious and equipped to cater to the needs of today's travellers, Travelodge Georgetown offers Standard, Superior and Deluxe rooms for individuals and couples, as well as Family Rooms that cater for up to four people.
The ninth property to open since the first Travelodge hotel opened in Hong Kong in 2017, Travelodge Georgetown reflects Travelodge Hotels Asia's ambition to expand the Travelodge footprint aggressively in Asia. This growth is underpinned by the company's focus on providing a relevant and appealing product for consumers while ensuring a compelling investment proposition for asset owners. The company plans to grow the number of Travelodge hotels in Asia to 50 by 2025.
"We are delighted to add Penang to our rapidly expanding hotel portfolio in Malaysia, a key market for us as we accelerate the growth of the Travelodge brand across Asia. Heritage-rich cities like Penang that offer a dynamic combination of cultural, gastronomical and natural attractions are perfect for our brand, which provides a high-quality, value Ipoh will be the next Malaysian city to welcome the fourth Travelodge hotel in Malaysia – Travelodge Ipoh is expected to open in the third quarter in 2019. "We are very excited about the potential of the Malaysian market and are actively looking to plant more flags in locations such as Kota Kinabalu, Malacca, Kuching and Johor Bahru. Travelodge Ipoh will be our tenth hotel in Asia in two years, which is an incredible milestone for a young hotel company," said Marcus Aw, Managing Director, Travelodge Hotels (Asia) Pte Ltd.