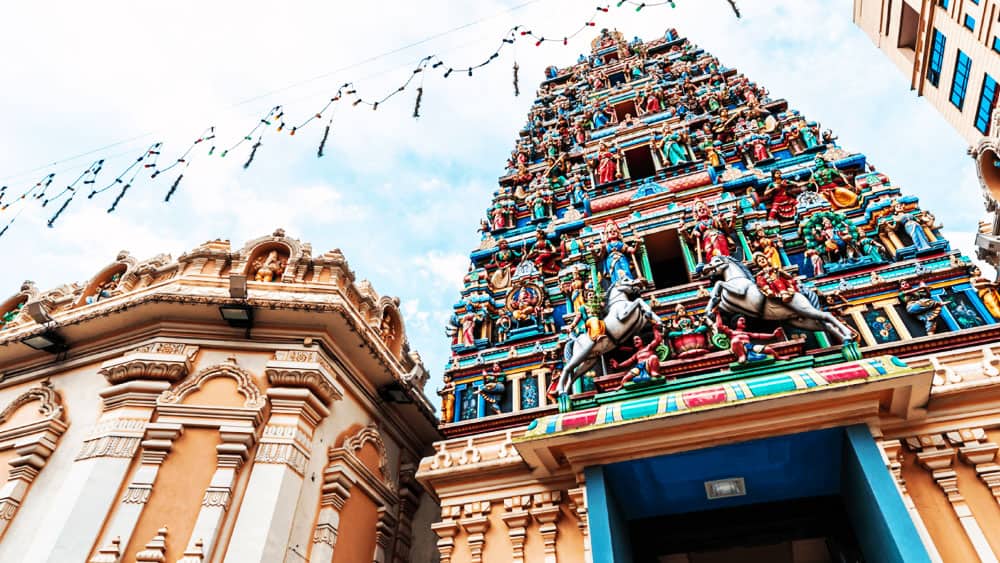 Kuala Lumpur, Malaysia's capital city, is a megacity that's constantly on the move. The city's pinnacle lies in being a melting pot of culture and lifestyle, portrayed in its heady mix of cuisines, architectural influences and ancient religious sites. With the many things to do in the city, it comes as no surprise that the city has grown in leaps and bounds over the past decades, making it one of the top 10 most visited cities in the world. Expect to experience vibrant events and festivities celebrated throughout the year, modern skyscrapers housing shopping larger-than-life shopping malls, beautiful serene parks, and local markets for a glimpse into the local culture.
With Travelodge Hotels Asia, we've got you covered with a guide of Kuala Lumpur's best attractions – making the cut are world-famous landmarks, culturally enriching streets markets, and historical temples.
Discover the top attractions with exciting things to see in Kuala Lumpur.
---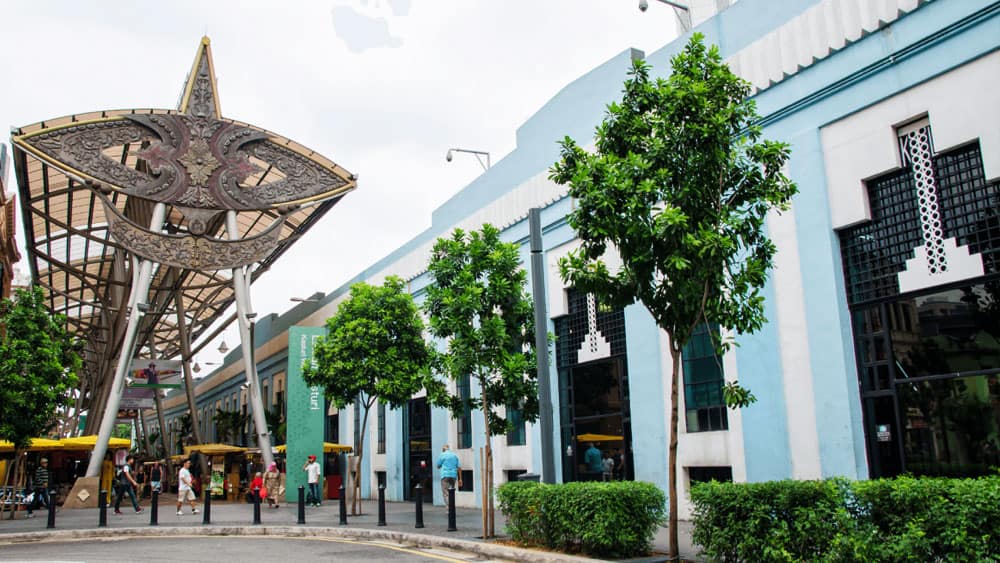 Central Market
Filled with stalls selling an eye-watering myriad of trinkets, homeware, fabrics, collectables and souvenirs, Central Market is one of Kuala Lumpur's most well-known and popular tourist attractions. A former wet market, Central Market has since been transformed into a bustling center, hosting cultural events during special occasions and providing tourists and locals with a treasured heritage gem.
Malaysia's cultural heritage spring to life through intricate batik prints, beautiful local textiles and lovingly handcrafted products – all available in Central Market. Bring a piece of 'Malaysia, Truly Asia' home and support these local artisans!
Die-hard street food lovers will not leave hungry here – Central Market is also a local food haven, selling beloved local dishes such as muah chee (a starchy snack addictively doused in sweet, crunchy peanuts) and ais kachang – a refreshing shaved ice dessert topped with a scoop of ice-cream.
Overlook the kitsch and enjoy being a bona fide tourist here, especially during festivities where you can find special products commemorating the celebrations.
Tips: Looking for souvenirs to bring back your loved ones? Central Market is your place to go!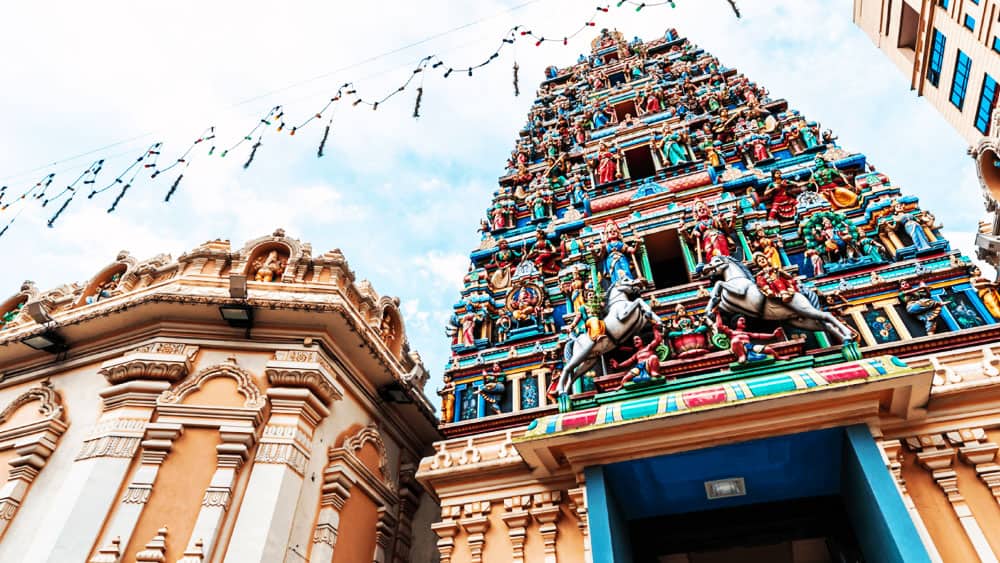 Sri Mahamariamman Temple
Standing in all its glory is the Sri Mahamariamman Temple, the oldest and wealthiest Hindu temple situated in Kuala Lumpur. With its vibrant and extravagant design, this temple is a treat for the eyes, a truly spiritual and architectural homage.
Atop the Sri Mahamariamman Temple sits the iconic 22.9m gopuram, also known as a monumental tower. Meticulously sculpted by skilled artisans, a total of 228 Hindu gods adorns this five-tiered tower, which makes the architectural structure of this temple all the more impressive. A place of serenity and solace, the temple has a calming and peaceful ambience. For those curious about the Hindu rituals or have a keen interest in architecture, the Sri Mahamariamman Temple should not be missed.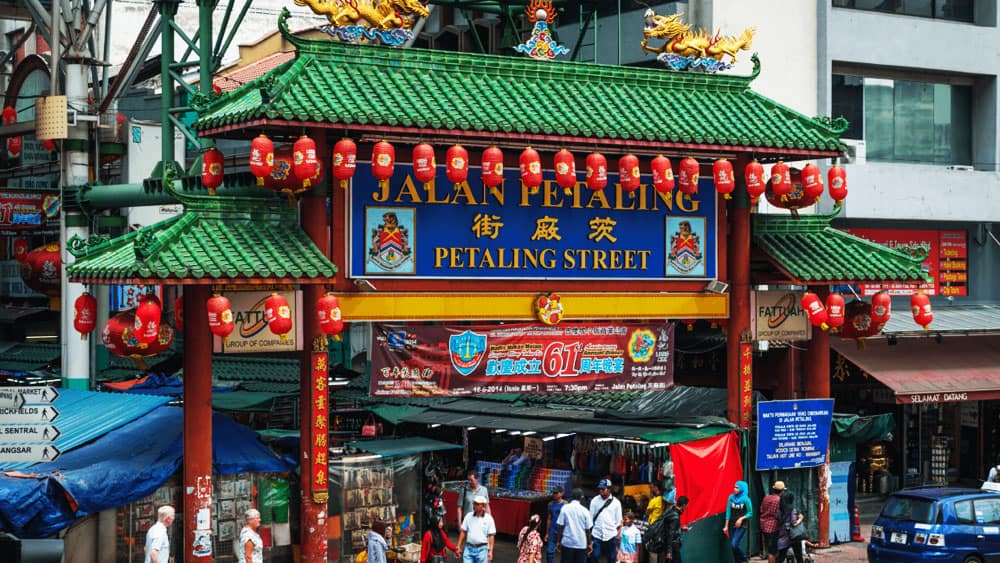 Petaling Street
You can't miss Petaling Street with its grand oriental archway standing tall at its entrance. Suppose modern shopping malls are starting to look and feel the same to you. In that case, you'll no doubt appreciate the authentic ambience of Petaling Street – it's loud, it's bustling, it's unapologetically lively. This shopping paradise is the perfect spot for bargain hunters. Hone your negotiation skills and come ready to haggle!
Petaling Street also offers an abundance of food options, selling various local snacks and hawker fare. The street is usually open till the wee hours of the night, making it the perfect place to end your day if you are looking for a hearty local meal or late shopping experience.
Tips: Some must-tries are the mouthwatering beef noodles from Shin Kee Beef Noodles as well as the silky-soft muah chee from Madam Tang Muah Chee for a delicious dessert or snack option.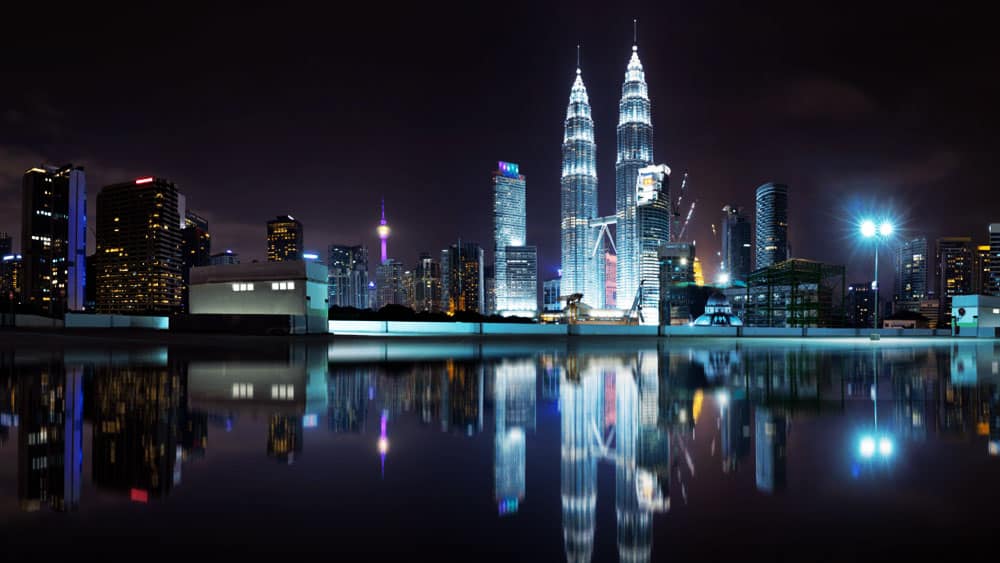 Petronas Twin Towers
At a mind-blowing height of 451.9m, the Petronas Towers stands in all its glory as the tallest twin towers in the world as a now-famous landmark of Kuala Lumpur. With its distinctive postmodern style – seamlessly integrated with elements of Islamic art – the Petronas Towers is deserving of its superstructure claim and as a true icon of KL.
Going on a tower tour may sound very touristy, but there's no better way to explore the Petronas Towers. This highly engaging tour is guaranteed to leave you amazed and in awe of its complex yet magnificent infrastructure. The informative tour will reveal this magnificent building's development process from start to finish. The tour's pièce de résistance is the opportunity to admire the vast, panoramic view of the city from the 86th floor of the tower. The breathtaking view of the city, especially at night, is truly something that one should not miss out on. Especially for those who appreciate architectural design or scenic city views, we urge you not to dismiss the Petronas Towers as just another skyscraper.
Tips: If you have extra time, head over to Petronas Art Gallery to admire various local and international art pieces and explore the neighborhood around the tower.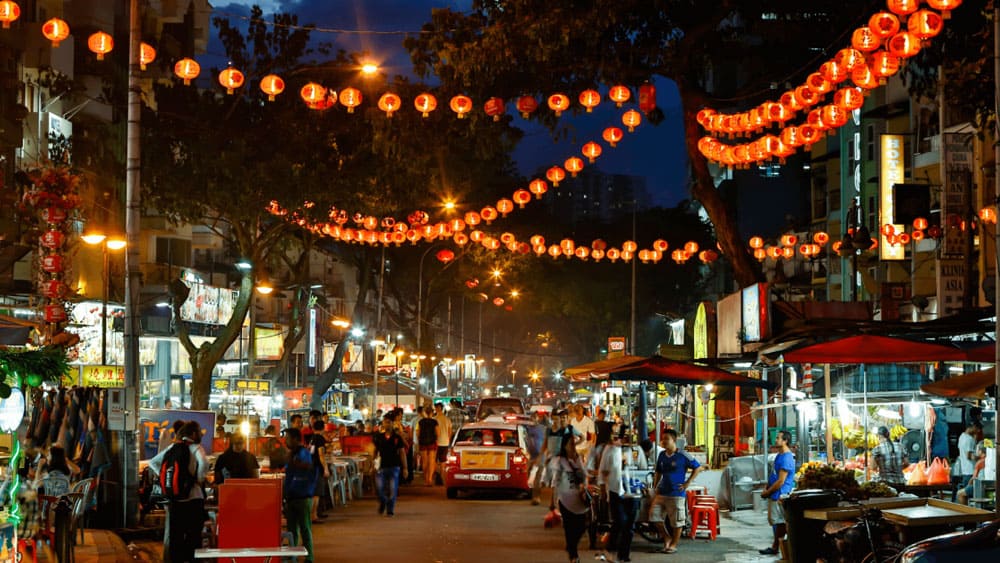 Jalan Alor
Home to many veterans' cooks dishing up the most palatable and delectable street food, Jalan Alor truly is the definition of a heavenly food galore. As the sky darkens, Jalan Alor gradually begins to come to life, with vibrant fluorescent stall signs lighting up the street and drawing in a steady stream of hungry foodies.
The high-energy ambience of this street is just one of the many reasons that make eating at Jalan Alor such an enjoyable and unique experience to sample some of Malaysia's beloved street food. Don't miss indulging in a heaping hot plate of char kway teow, rice noodles fried in a sizzling hot wok. This humble noodle dish has a distinct smoky flavor and is highly addictive.
For a rich, decadent treat, have a go at the Fried Durian sold at Jalan Alor. This warm, tasty treat is impossibly addictive, with its buttery, flaky crust and scrumptious durian filling that oozes out with each bite. Whether it's a dinner of supper, you're up for a hearty, satisfactory one!
Tips: The best time to visit Jalan Alor is after the sun sets because the majority of the stalls are only open then.
---
Discover the best of Kuala Lumpur with the best offer from Travelodge Hotels Asia at https://www.travelodgehotels.asia/malaysia/